| | | |
| --- | --- | --- |
| | News | |
22.10.2015
OPENING OF NEW FACTORY IN "ALABUGA" SEZ
"BT SVAP" LLC took part in the opening of new factory producing liquid anticorrosion coating for oil and gas industry in "Alabuga" SEZ. Mr. Spechkopalov A.P., "Safe pipelines" project head manager, Emeritous builder of Russia, took part in the opening ceremony. This event was not only of professional interest for him. Anatoly Petrovich was one of the pioneers to implement innovations in the sphere of anticorrosion coatings into Russian manufacturing. And now materials for anticorrosion protection will be produced in Russia.
The ceremony was opened by Rustam Minnikhanov, the president of Tatarstan. Decision to build the factory was taken 3 years ago and its launch is the part of 3M company programme on localization of innovative products manufacture in Russia, and localization of scientific research and patent activity.
During first stage of activity plant is expected to produce liquid anticorrosion coatings for oil and gas industry in a volume of 2.5 mln liters per year.
In general the plant is scheduled to produce:
liquid polyurethane and epoxy coatings Scotchkote™ for repair and recovery of current gas transmission systems and coatings for mill application;
industrial adhesive tapes;
hollow glass microspheres 3M™ Glass Bubbles;
various typical sizes of flexible grinding materials and bands (grinding wheels, production of Cubitron II product range).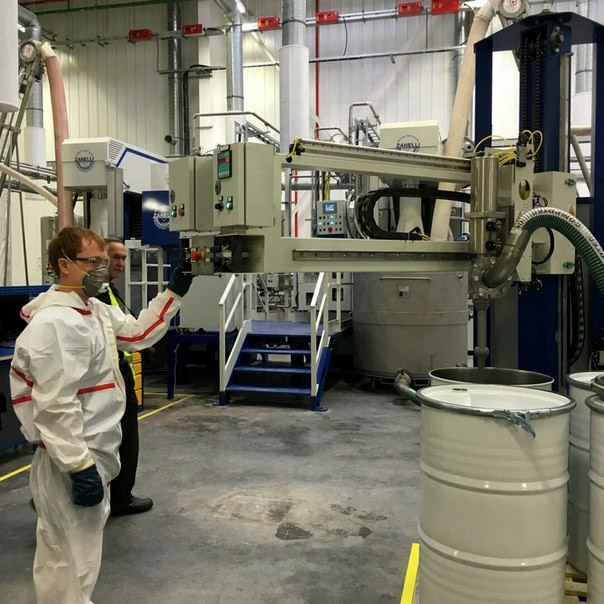 New plant will manufacture industrial products which have been used by Russian oil and gas operators over last twenty years and soon will secure Russian market with domestic products.